Contact Us for your Free Refinance Quote!
It only takes a minute.
What Does Consumers USA Do?
We help homeowners save money on their refinance loans

We help our consumers get the best deal possible on their refinance loans. Consumers USA provides multiple offers from several lenders so you get the best deal possible. If you get a few offers, you'll get the best rate!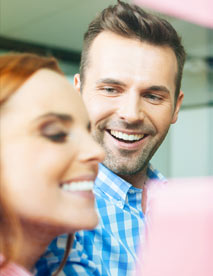 Are you interested in refinancing your mortgage by replacing your current mortgage with a new one? Your new loan will pay off the old loan so you can start making payments on the new loan. There are many reasons why you may want to refinance, including lowering their monthly payment, acquiring a better interest rate, accessing more cash from your home, shortening the length of the loan, or a combo of all of the above.
It's important to shop around for your home loan just like you would when you shopped for your home. If you're looking to refinance your existing loan, Consumers USA will make it easy by helping you find the best deal. We will help you compare lenders so you can get the best rate possible on your mortgage refinance. The better deal you get on your rate, the lower the payment will be.
Mortgage refinance or cash-out refinance?

If you decided to refinance your mortgage, you have two options. One option is to refinance your existing loan to a new loan with a new rate and term, this is known as a traditional mortgage refinance. The second option is you can take out more than you owe on your current mortgage so you can take out some cash, which is also known as a cash-out refinance. Just keep in mind that if you take cash out from your home, your loan balance will be larger and your monthly payment will be higher.